Former Town of Westlock mayor, town councillor and school trustee officially retires from the law.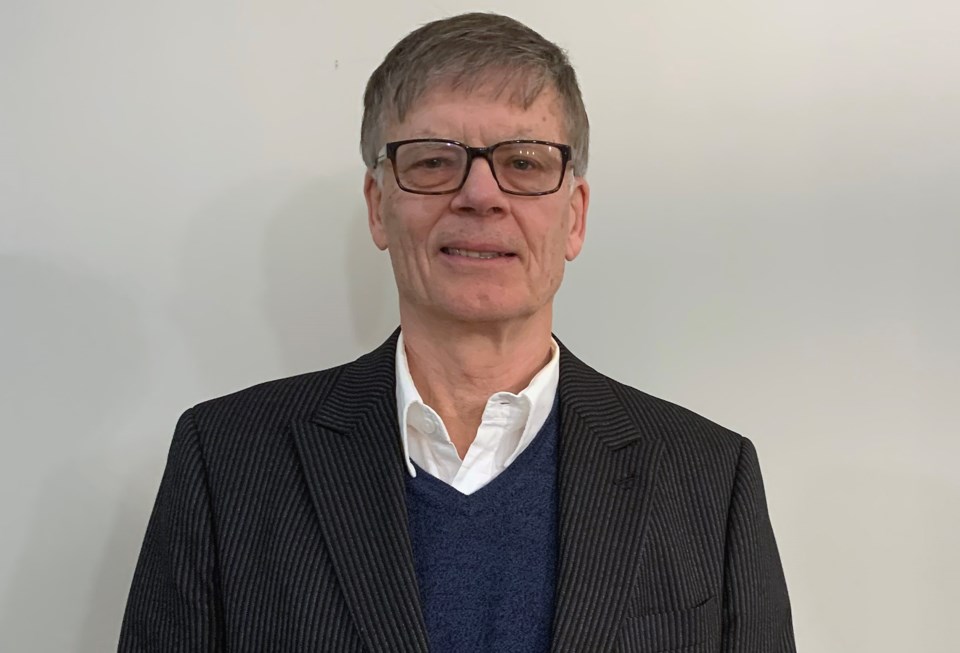 WESTLOCK – Bruce Lennon, a three-term mayor who's been one of Westlock's most influential and community-minded residents for the last four decades, has officially retired from practicing law.
The 71-year-old namesake of the law firm Lennon Barlow Keyes, which was founded in 1981 as Lennon & Logan, then became Lennon & Barlow in 2005 following the passing of Blaine Logan in 2004, officially announced his retirement at the start of November. For the past three and a half years Lennon has been living in St. Albert and working part time for the firm.
And while the law was his profession, Lennon was heavily involved in the community on a variety of fronts from the moment he arrived.
"I always wanted the town to stand out in some way, for it to be progressive with affordable housing and recreation and not always focusing on roads and on lower taxes, just for the sake of lower taxes. I wanted it to be more than just another small town in Alberta," said Lennon.
"I always wanted to sell the Town of Westlock as being a step above the average rural town with facilities and infrastructure. I guess I just tried to make things better for everyone overall."
And now looking back, he wants to express his gratitude to the community for giving him so much personally and professionally.
"I really want to thank the community for the opportunity to work and live there and be involved in helping to move it forward. I'm really grateful," said Lennon.
"There's really great people there and it's a great community."
From Churchill to Westlock
Born and raised in Churchill, Manitoba, Lennon studied at the University of Manitoba where he obtained a Bachelor of Science in 1971 and a Bachelor of Education in 1975. After teaching school in Manitoba, Lennon returned to the University of Manitoba to get his law degree.
So, how did a guy who grew on the shores of Hudson Bay in a town dubbed the "Polar Bear Capital of the World" end up in a prairie town like Westlock?
"Darrel Erickson (former R.F. Staples principal and town councillor) … he was from Thompson (Manitoba) and I was from Churchill and we knew each casually through high school sports. He was teaching in Vimy (late 1970s) and I came to visit him when I was in my second year of law school. I was looking for a small town to start up in, I didn't want to be in the city," he recalled. "So I ended up talking to Blaine Logan and they needed someone and everything just worked out."
Practicing law in a small town allowed him to do a bit of everything, from family, to civil and criminal litigation. A typical week, which saw him travel throughout the region with an office in Athabasca, could include everything from corporate matters, to wills, drafting agreements, estates and real estate transactions.
And without fail, Lennon served as duty counsel at Westlock Provincial Court every Wednesday, meaning he would help people attending court for the first time who didn't have a lawyer. It was during those years he even thought about becoming a provincial court judge, but ultimately decided against it.
"We had a great practice and really great staff. I started off doing family law, then did lots of criminal law. A lot of people couldn't always accept that fact that I was defending someone charged with some horrific crime and then at the same time showing up as the mayor … some people couldn't get past that," he said.
"But I had a very satisfying career as a lawyer. I got to meet lots of different people, characters. Most people in the criminal justice system aren't really criminals, they're poor decision makers who do goofy things. There are a few real bad guys, but thank goodness not too many."
First forays into politics
From 1983 to 1992 Lennon sat as a school board trustee for the then Westlock School Division and even served one year as chairman — he was elected in a January 1983 byelection defeating John Rollins 40-13.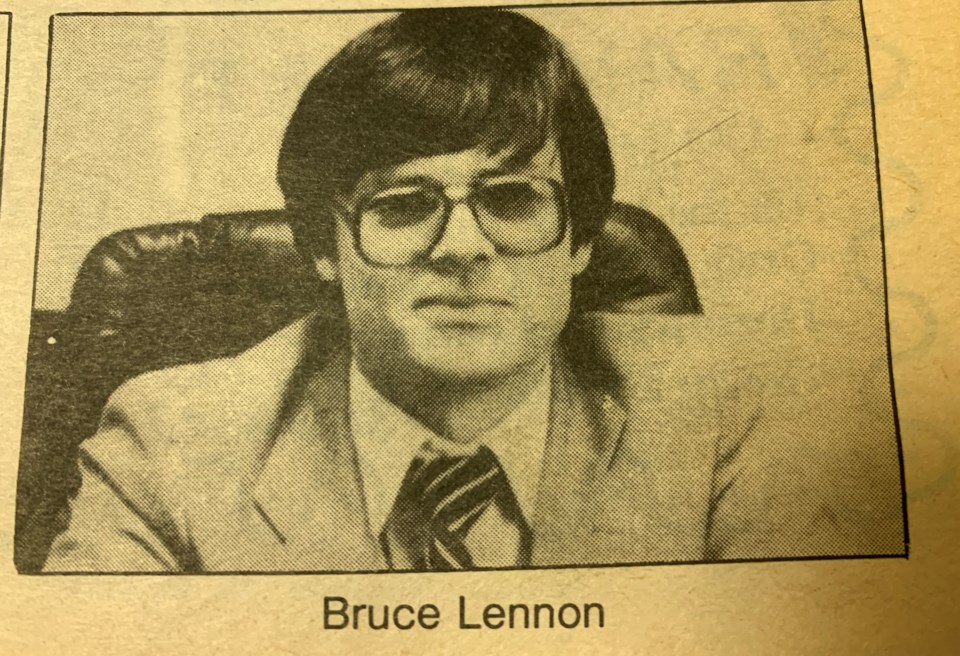 It was also during those years he was chairman of the Westlock & District Rec Society, the group that built the Westlock Aquatic Centre in the late 1980s.
"We were able to raise $1 million and ultimately end up building the pool for $3.5 million," he said proudly. "The cost of building that pool now with the massive wood beams … it's such a unique building even to this day."
In the 1980s he also tried his hand at provincial politics, serving as Ed Caraher's campaign manager in the 1982 provincial election in what was then the Athabasca riding. Running under the NDP banner, Caraher, who was also principal of R.F. Staples School, finished second to PC candidate Frank Appleby.
Then in 1986, Lennon took his own shot at the MLA seat running as an NDP in what was then the Westlock-Sturgeon riding. Lennon wound up finishing third behind PC Lawrence Kluthe and the eventual champion, Liberal Party leader Nick Taylor — Taylor passed away Oct. 3 in Calgary at the age of 93.
"We did well in Bon Accord and Cardiff, but the further north you went … we didn't do very well in Westlock," he chuckled. "Losing wasn't fun. After that I kind of decided provincial politics wasn't for me."
Following his time as a trustee he decided to let his name stand for town council in 1992 and won his seat by the slightest of margins.
"I won by three votes to get on town council … they had a recount even and I think I ended up winning by four votes," he said with a chuckle.
During his nine years as a councillor Lennon said he was fortunate to work with tons of good people on council and administration, singling out former mayors Doug Rice and Shirley Morie.
The mayor's chair
Following his three-term (nine year) council run he took three years off before running for mayor in 2004, a seat he won with 1,111 votes — Clem Fagnan, who continues to serve as a town councillor, finished second at 497, while Don Naclia wound up third with 102 ballots.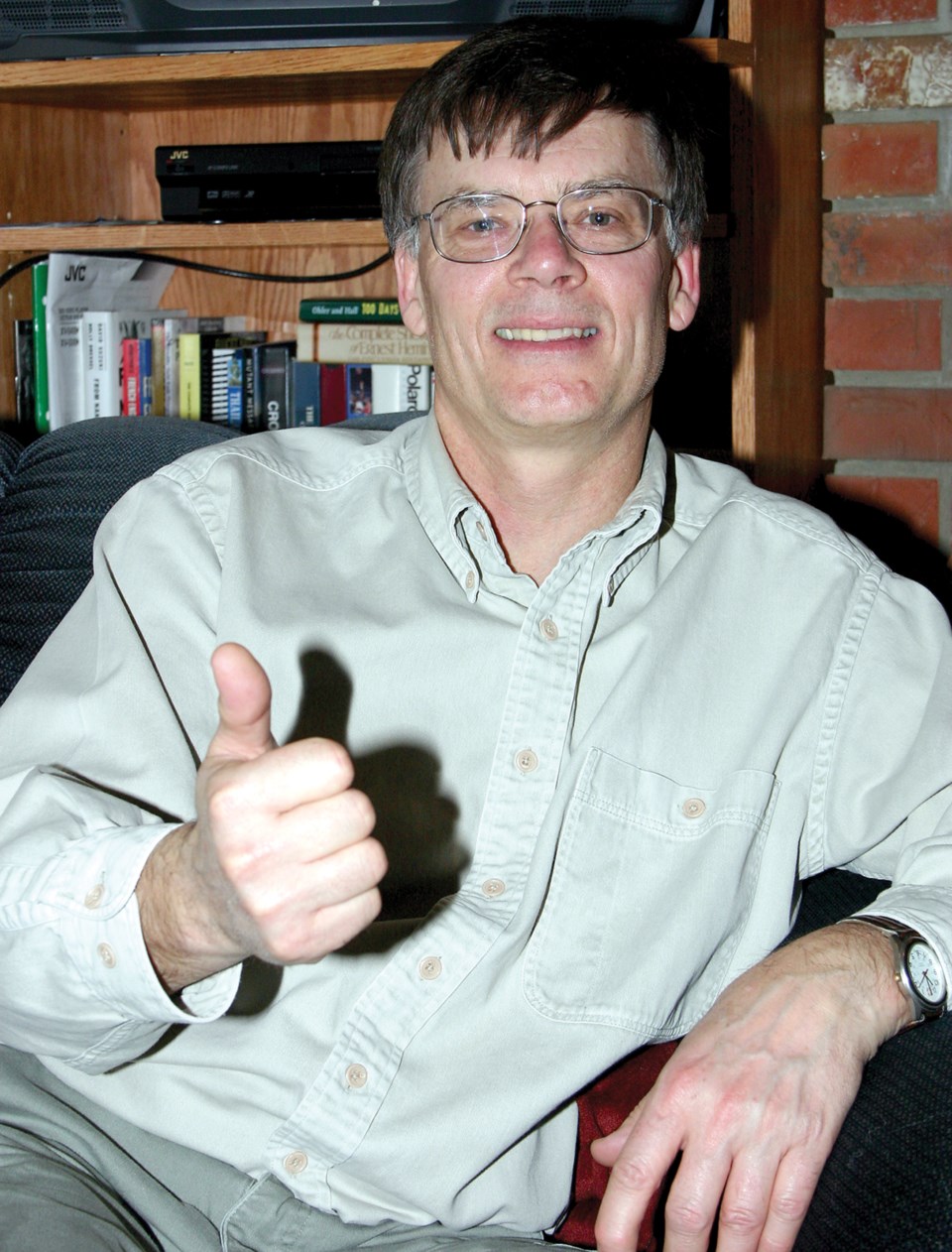 In the next two elections Lennon was unchallenged for the mayor's chair, then retired from local politics in 2013.
The obvious highlight from those years is the construction of the Rotary Spirit Centre in 2012.
But the $19.7 million project had its fair share of challenges, from Westlock County not contributing any capital dollars, to the contractor going into receivership during construction in 2010. Plebiscites were also held in both the county and town on the fate of the building, while the final construction cost ballooned by roughly $3 million.
"We took some political heat and political chances to get it built. But it's been great for the community and surrounding area and it's half paid for now," he said, noting the $1.6M raised by the Friends of the Spirit Centre that helped get it built.
But Lennon also pointed to Westlock Place, the town's affordable housing apartment complex constructed in 2009, as another highlight. To this day it remains a unique facility in rural Alberta.
Keeping in the building theme, Lennon was also involved in the early stages of getting the Canadian Tractor Museum built back around 2005 and as a member of the local flying club was involved in getting the community hangar built — after being a partner in owning a few planes, he relinquished his pilot's licence two years ago. In addition there was also the regional water line and regional landfill projects that started during his time as a politician.
"It's a unique one for a small town," said Lennon about Westlock Place. "We got lucky as there was some federal and some provincial money that wasn't really sought after that was available. I think that project ended up being around $5 million and we got grants for almost $4 million to build it, which was a little unusual. It was the luck of the draw and we were able to make it a reality in fairly short order."
His only regret politically is that the town and county weren't able to come together on a regional recreation cost-sharing agreement — to this day the two municipalities, more often than not, don't always see eye to eye on rec costs.
"That was a disappointment for me. It was so rational that that should have happened and it was the fair and reasonable thing to do. But when you talk to other places that's the same kind of push-and-pull scenario."
So, now what?
Being semi-retired for the last couple of years has somewhat eased his transition away from the courtroom, although in the COVID-19 world, travel and spending time with family isn't possible.
He still has his motorcycle, enjoys golf and has no plans for a book, he noted with a laugh, and would have liked to have hosted an in-person community event to say goodbye, but due to COVID-19 that just isn't an option.
"Right now I'm kind of on idle, doing what old people do I guess, going for walks, meeting for coffee and kind of bumming around," he said with a chuckle. "But definitely it's going to be a big change not being involved in work at all. That said I think my wife is going to have a bigger adjustment to me being home all the time.
"But I've got three grandkids that will keep us both busy, except of course I can't see them right now due to COVID. But that will change once we get back to normal."
Nov 18, 2020 11:34 AM By: George Blais; Town and Country; Westlock, Alberta; <www.townandcountrytoday.com> retrieved on December 11, 2020